real estate career developers
Finding a new job or finding a new staff member can be time consuming and filled with uncertainty.
RECD assists with minimising the uncertainty and reducing the time you spend in your search.
We are actively engaged within the industry and carry with us 15 years of knowledge as a company.
Although temporary and permanent placements is what we do every day, it is the long term relationships that brings us the job satisfaction to keep us passionate about Real Estate and delivering results.
Permanent
The core of our business, this involves researching, networking and identifying the right staff for our clients to ensure the outcome is a long term and mutually beneficial one.
Temporary
We offer flexibility to clients and candidates with our team of temporary candidates. Temporary staffing can let you increase your workforce to accommodate an increased work load, cover a vacancy or let you test a role for suitability.
Mentor
This exciting new chapter is coming soon. What will real estate businesses look like in 5 years +.  Register your interest and learn more.
Networking
A critical part of our role is keeping up with technology and trends. This is part of what we do every day. Utilising both traditional and social media to extend our reach to the active and passive markets.
What can we do for you?
You can expect to get a wealth of information and advice
We will listen to you and offer our professional opinion on the goals you have set for yourself and what you might need to consider to succeed. Be warned you might not always hear what you expect!
We are there to offer you support not just to find you a role. We are as passionate about the industry as you are!
We will be a champion for you. Selling your skills, assets and aspirations to our clients.
We understand… we have been in your shoes and have had the good fortune of working for a great business, boss or mentor. We have all made mistakes too.
We will have access to roles before they are advertised
We will always, where possible and authorised by the client, give you all the information on hand about a role before we send your details to our clients. We respect your privacy.
We can also offer you the flexibility of temping until you find your best possible match. A bit like dating but we do the introductions and the break ups!
Honesty
We are people just like you. Be honest with us and we will work hard to find that perfect something for you.
Respect
Respect our time the way we respect yours. We know your day will throw up unexpected obstacles but please try and be on time & communicate clearly so we can do our best for you.
Passion
The drive and desire to be the best at whatever you choose. You spend too much time at work to not feel that fire in your belly.
Referrals
We think what we do is pretty amazing and would love you to refer our services. Not just to your colleagues but remind the boss about us too.
The staff (Liza) is very friendly and patient to assist in my job search. The service is great and the staff always follow up with you.

Ada
I have recommended RECD to a colleague who will be looking for work in the near future. RECD have been a pleasure to deal with and really understand the needs of their clients.

Ashlin
I found that all the recruiters that I contacted when I moved to Melbourne, RECD was the most pro-active and the only one that kept in contact with me after I had a job.

Jessamy
I found RECD to be very friendly and love to deal with. They were not pushy at all and were very helpful. I would highly recommend Liza and will always go back to her in the future.

Kate
RECD, in particular Liza Atkins has been an absolute please to deal with. Liza has been so helpful, personable and very prompt in responding to calls and email. Friendly, professional and efficient staff.

Leah
Michelle called me a day later and was immediately positive and enthusiastic. She exuded confidence that a job will be found and had interviews lined up immediately. I achieved a new job, more responsibility and more income, a real opportunity to develop my property management career.

Andrew
Had a really good chat with Liza when I first got to Melbourne and I felt like I had made a good decision to engage RECD. First few interviews didn't deliver me a job as I think employers were worried about my lack of experience but Liza kept at it and eventually landed me a position with a really good agency that I'm very happy with.

Andrew
Michelle told me on the first day I met her that she would get me a job in Real Estate and she did that. She went above my expectations and recommended me for positions even though I wasn't experienced enough she knew I was capable of doing the job. The other staff I have dealt with have always been very professional and helpful.

Julia
RECD provides exceptional customer service and assisted me in every step of the way during the recruitment process. The service was consistently amazing the entire way through. Kate and her manager Trish went above and beyond to secure me in the perfect role.

Carly
Dealing with Kate was an absolute pleasure! Kate made sure to find me a suitable role through RECD and made sure that I would be happy! Throughout the time Kate ensured to keep me posted and would always remind me to be positive. I have been in my role for a number of months now and Kate has not let it go too long without touching base with me to make sure that i'm still happy. She is just a delight to deal with and understands your situation perfectly.

Carla
The day i submitted my resume to recd within an hour i had a call from Kate wanting to meet with me and help me find the right role!
i felt so comfortable having an interview with Kate, its like i was sitting in a room with my closest friend we got along real well and could have a laugh
Within half an hour of me leaving Kates office i had an interview the next day! I was so wrapped the interview went so well that Kate had organised for me that i was offered the role that day!

Toni
Liza who I worked with was friendly and helpful - even my references said she was a joy to speak with. The process RECD take is logical and professional. They work hard to ensure all parties are on the same page.

Anthony
I would like to say a big thank you to Kate and Liza, as they have both been proactive and easy to deal with. I would easily recommend RECD to someone else.

Jason
I met Kate when I was seeking a full time PM position. Kate genuinely listened and took on board the criteria that I was looking for in my new role. She worked diligently to find the perfect role for me and constantly kept me updated throughout the recruitment process. Her professional approach, bright and cheerful personality and calm demeanor made her an absolute pleasure to deal with. I highly recommend dealing with Kate Rowe at Real Estate Career Developers and will do so if needed in the future

Tamara
I found my experience to be quite supportive and I received excellent service. Liza listened to what I wanted and she provided me just that! Because of the excellent service that I was provided I will be highly recommending them to others.

Tamie
Thank you to you and your team for all your help.
Your professionalism and tenacity are unparalleled. You went above and beyond what was required in order to get things across the line. I am truly impressed, and will recommend you highly.


R.B.
I would like to take this opportunity to thank Kate for being so patient in finding the right position for me. You were attentive to my needs and I felt comfortable from the day i walked in. You were with me every step of the way. I would highly recommend you to other people (which I already have)

I also would to thank Kerry and Melissa for giving me a chance to have a taste of what other real estate are like. I know it was just a couple of weeks but I've learned a lot about Property Manager and i will be taking these lesson in my new job.

Keep up the amazing work in helping people like me find an enjoyable place to work at.

B.M.
Kate was given my contact details and was right on the ball. she kept in constant contact with myself and made any transitioning amazing. i couldnt have asked for a better experience

B.D
Kate interviewed me when I had absolutely no experience in Real Estate, simply because she appreciated my Cover Letter and my uniqueness. She made great suggestions and really got to know me and my strengths.
She seeks more than just experiences. She values work ethics and potentials in her candidates.
Kate is truly wonderful and a great recruitment agent.

A.H.
I would like to highly recommend Kate from RECD. When I first met with Kate, she took the time to be acquainted with myself, my work history and the skills I had to offer potential employers. Kate went above and beyond to help me secure the perfect role within the Real Estate Industry

E.P.
Kate was fantastic helping me find a great job in brighton as an assistant property manager. She was very helpful and informative and even gave me some great tips for my interview. The job was a perfect fit for me and I couldn't be happier with the result. I would recommend Kate to anyone seeking new employment in the real estate industry.

D.F.
Kate was so lovely and easy going when I had my first interview with her. She made me feel comfortable and was very understanding at my situation. Kate has a very holsom and genuine personality, she is very dedicated and hard working. Most of my interviews were because of Kate and I wouldn't have got my fresh start in such a short time frame if it wasn't for her.

K.K
What we can offer you?
A complete overview of the candidates currently in the market as active job seekers and an insight into the passive market available.
A complete overview of the candidates currently in the market as active job seekers and an insight into the passive market available.
We actively look for candidates using Seek, LinkedIn, social media, our database and our extensive referral network.
Information about the current market, availability and terms of employment.
When we present a resume to you we have the candidate's permission and engagement in the role so we don't waste your time.
We do the background research and can support your business with behavioural profiles and more in depth research to support your business human capital growth. This could include identify your assets and liabilities scientifically.
Many of our clients love the fact that we have all worked in real estate and understand the nature of the industry and the roles within an organisation.
We are purely focused on the Real Estate industry, we don't recruit for any other sectors, our 100% focus stays in the industry we all love!
Once you are part of our RECD family we work hard for you! We respect your time and try to make informed recommendations.
Job Brief
A good job brief, it can make or break how a candidate feels about your role and their suitability to join your organisation.
Understanding
A good understanding of what sets you apart from your competition and what your staff say about the organisation. This is paramount to making a good long term placement.
Vision
Forward planning to assist us in helping you get a great placement with minimal stress. We understand that this isn't always possible so we do offer a temporary support desk to help alleviate the pain!
Open Mind
An open mind and forward thinking approach to your recruitment strategy.
Our people are the most important element of our business. We know that when we're looking for great new people for our business, we can always rely on Melissa, Trish and their team at RECD.

Sam

Jellis Craig
I have been using RECD for the past 4 years and have been extremely happy with this relationship and trust their advice in recruiting my staff. They understand our requirements and expectations and know our business and culture. Using RECD definitely saves me time and I appreciate the honesty that is provided to both clients and candidates. I would and do recommend RECD to anyone looking to employ or looking for a career in Real Estate.


Prue

Brad Teal
I have been utilising the services of Melissa Karatjas and the RECD team for many years now and cannot recommend them more highly. Both Melissa and the team fully understands my business and my recruitment needs and are proactive when working with me to source the best members for my team.
RECD is my first point of call for all my recruitment needs.

Leah

Metro Property Management
Thank you Melissa again for your ongoing assistance and support. Our professional relationship has gone back 7 or 8 years now and I would like to take this opportunity to let you know that you are far and away the best Real Estate recruitment agency that I have had the pleasure of dealing with.
Whether finding me a position, or finding me a suitable applicant for a position, you have always supplied the very best options available in the industry. Your advice has been sound, honest and completely reliable.
I appreciate your friendly help, advice and your impeccable candidates that you have provided over the years. I am a RECD fan for life!

Nick

Little Real Estate
Over the past 7 years I have been fortunate enough to have Melissa and the team at RECD assist with my requirements both whilst searching for employment and also whilst I search for staff (full time and temps) since I've been running my own company. Over the years RECD have been able to put forward quality candidates that suited our requirements and also offer sound advice to assist with the transition. RECD have a great understanding of the Real Estate industry and the people most suited for the role.

Jacinta Vear

Vear Property Management Pty Ltd
I just don't get it… As I get closer to turning 45… yes 45!  I constantly find myself wondering what has happened to common courtesy, manners, decency and respect.  How…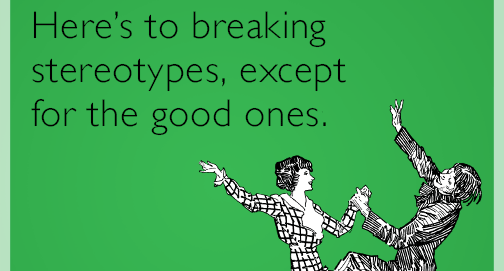 Recruiters are more than just someone who 'finds you a job'. Whilst essentially that is the crux of what they do, good recruiters work for both candidates and clients reviewing…
The word "culture" is commonly used our candidates & clients to describe office environments/ organisations. But how do you define it and what does it actually mean? Why is it…
Address:
Level 1, 854-858 Glenferrie Road
Hawthorn, Victoria
3122
Telephone:
p:   03 9949 8290
f:   03 9818 5595